Budget saver
Cash flow is king — Flex allowed me to get my budget under control and get off the teeter totter. I've been able to start putting money away without an increase in income just by stabilizing my monthly cash flow — thank you Flex.
Michael Barrow
Life Saver
Having a job that doesn't pay every two weeks makes paying bills more difficult than it has to be. Flex has literally been a life saver. Being able to pay rent in two parts has freed up much-needed finances and allowed me to become current on so many bills.
Elaine Ma
Great app, great place when you need a little help
Flex has helped my family through a difficult time with flexible rent options and helped us get back on track. If you're hesitant about Flex, give them a try. You will be glad and relieved you did!
Brooke Salazar
Life saver for inflation
My rent has gone up like crazy but my salary hasn't. Flex has helped me manage my finances so I'm not stressing the first two weeks of the month. So thankful I found this app.
Lara Laine
💯💯💯
Never seen anything like it! Wish more rental properties accepted this!
Tyler Rojas
Grateful
Love being able to pay rent in the timeframe that works best for me. Highly recommend.
Malcolm Gordon
With Flex, you choose when and how you pay rent. Each month, you pay part of your total rent up front and finance the rest with a Flex line of credit. You have the flexibility to choose your 2nd payment date to better align with your finances, or pay directly in the app when it's convenient for you.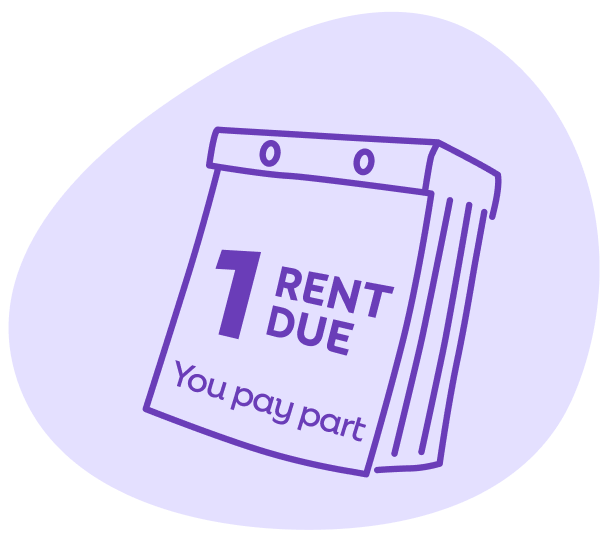 You pay part of your rent
up front.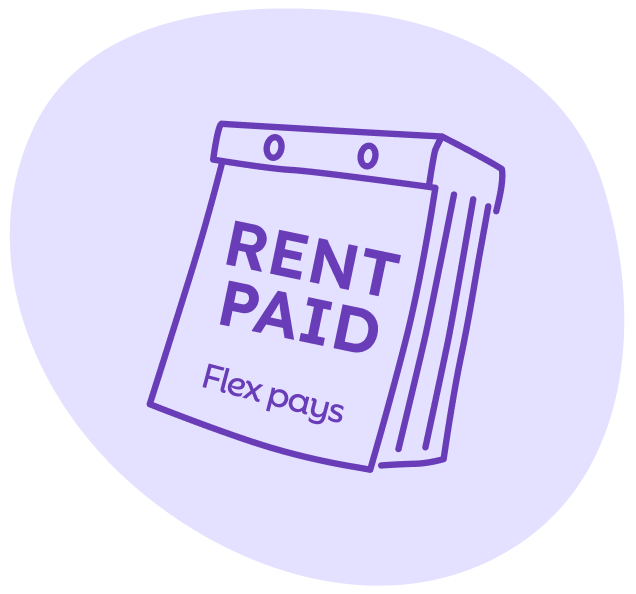 We help pay your rent in full to your property when it's due.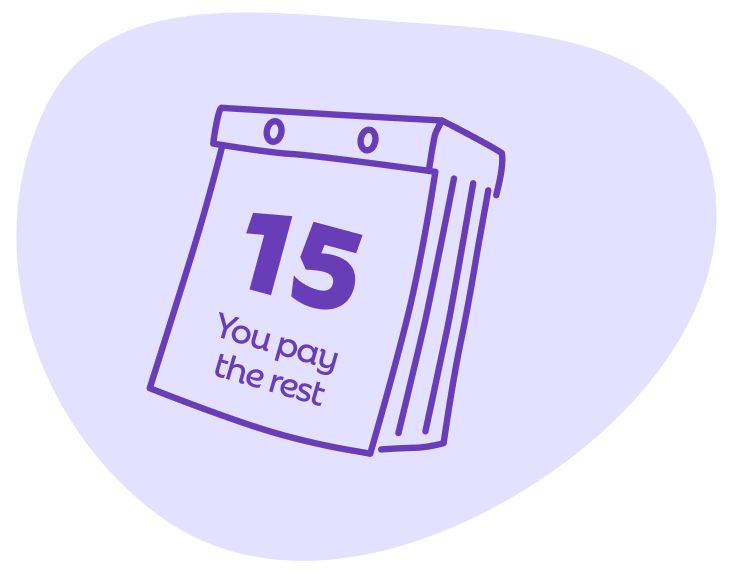 You pay the rest later in
the month.